Order Reseller Hosting and make money with your own Hosting Business!
cPanel / WebHostManager (WHM) reseller hosting powered by high-performance servers. Host multiple websites or become your own hosting reseller today with Beehosting's best-in-class reseller hosting. Create and modify unlimited hosting accounts with WebHostManager, then manage each individual account with cPanel. These browser-based applications make life easier than ever for resellers. Make money with your own hosting business!
Resselers hosting plans
Why to become a Reseller Hosting provider?
Start your hosting business with cPanel Reseller Hosting package
Make Money By Hosting Your Own Clients!
We provide a full suite of tools to help your reseller business: WHMCS billing platform, access to our SSL reseller program, white label marketing tools and more. Create and modify unlimited hosting accounts with WebHostManager (WHM), then manage each individual account with cPanel. These browser-based applications make life easier than ever for resellers.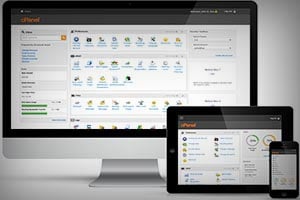 Powerful reseller control panel
Create and modify unlimited hosting accounts with WebHostManager, then manage each individual account with cPanel. These browser-based applications make life easier than ever for resellers.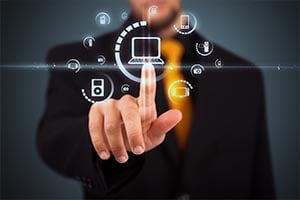 Multi-site reseller hosting
As a hosting reseller, you design your own hosting packages from the resources we allocate to your account. Each account you create is separate from your own accounts – ideal for creating hosting packages for your clients.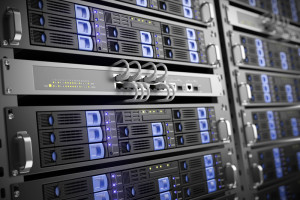 Great servers and support
At BeeHosting we run special high-power reseller servers: HP Proliant Gen8 SERVER with 24 core Xeon CPUs, 128GB+ RAM and SSD Supermicro storages with RAID 10 SSD hard drives. With our Astaro/Mellanox InfiniScale network, they deliver fast, reliable, secure hosting like never before.
Reseller hosting features
cPanel / WebHostManager (WHM) reseller hosting powered by high performance servers. Host multiple websites or become your own hosting reseller today with BeeHosting's best-in-class reseller hosting. We reduce your efforts in setting up a web hosting business. Our flexible linux reseller hosting plans offer unlimited disk space, ample bandwidth and complete email solutions to boost your venture.
All our plans include
Free domain
Beehosting is the best way to get a free domain name.
Unlimited Database
Create databases for your websites with unlimited volume and size.
1-click install apps
Install a range of popular applications in one click.
99,9% Uptime Guarantee
Guaranteed uptime is expressed as SLA, which measures the quality of web hosting.
Easy-to-use control panel
Beehosting control panels make it easy to manage web hosting services.
Free SiteBuilder
To use Website Builder no design or coding skills are required.
SSL Certificates
Our SSL certificates will protect confidential data on your website.
Transfer Website & Domain
You can easily and quickly transfer the Website & Domain to Beehosting.
30 Day Money Back
Receive a refund for the purchased hosting services within 30 days.
24/7/365 Premium Support
Our professional support team is always available for help and advice.
Over 200+ free 1-click app installs available!
Among Installatron Applications, you will find free tools for:
CMSes like WordPress, Drupal, Joomla
Personal Cloud like OwnCloud
Photo galleries like Gallery, Zenphoto
Blogs and Forums like phpBB, Pligg
E-commerce APPs like Magento, PrestaShop
Marketing apps like OpenX, SEOPanel
Apps for newbies like BoxBilling
Apps for devs: like MODx, DokuWiki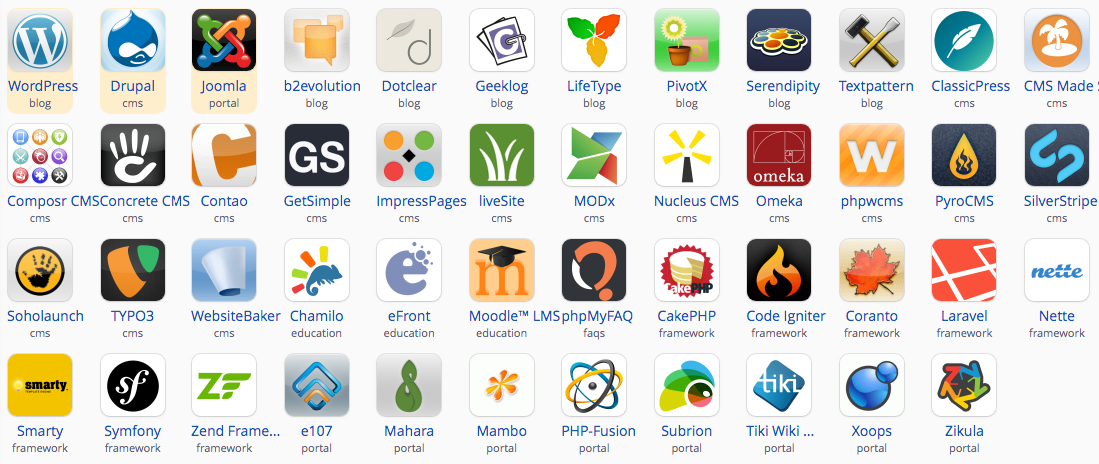 Faq - your questions? We got answers!
How does Reseller Hosting work?
Reselling is when a company utilizes the resources of a parent web hosting company and sells it as their own. Becoming a web hosting reseller can be a profitable way to earn residual income. Owning a hosting business allows you to set up, manage, and operate the back-end of websites, emails and domain management for your company and others as well. There are many options for doing this which we will examine in this article. We will also look at pros and cons of the industry to see if becoming a reseller is the right choice for you.
What makes Beehosting Reseller Hosting better then the others?
Beehosting Reseller hosting is better with our unique approach to hosting infrastructure. We deliver amazing server speeds, unparalleled website performance and deliver 100% uptime, backed by a guarantee.
Is the Reseller Hosting White Label? Can I have Private Name Servers?
Yes, our reseller hosting service is 100% white label. Our servers are designed to be completely anonymous and allow you full branding capabilities. You'll also be able to create your own private name servers such as ns1.yourdomain.com & ns2.yourdomain.com.
What tools or software can I use to build my website?
All Beehosting customers are able to use free app installation software – Installatron, which is designed to install programs, applications and CMSes to your hosting account. For example blogs, guestbooks, galleries, forums, pages, online shops and much more. In total there are 100+ different applications you can automatically install with Installatron.
What kind of web hosting plan do I need?
What are the differences between the cheap plans and ones that cost a bit more? Before selecting a web hosting package, you must first identify what you need your website to do. The purpose of any website is to incentivize the reader to take some course of action. What course of action do you want them to take? What message do you wish to send? How are you going to send that message? The answers to these questions determine the amount of bandwidth you need, the website availability you require, and the peripheral services you must include (such as video hosting services). Once you know these things, you can then make an educated decision on what web hosting package to purchase.
Purchased a hosting plan, now what do I do?
Once you receive confirmation that your order has been successful, it will take up to 15 minutes for your shared hosting package to be active. Upon activation our system will email Your Hosting Welcome Email with all login details to your contact email address. Make sure you also check Spam/Junk folders for it. It can happen that you do not have any content for your website but you are eager to go live. cPanel is equipped with Installatron auto-installer – free app that contains up to 200 scripts you can activate for your domain in a few clicks.
What servers do you use to host my web site?
We use shared infrastructure of Supermicro storages. Every component is fully redundant from power supply to network card to the high-speed SAN delivering unparalleled uptime, performance and reliability. The result? 100% uptime, every month.
Who is responsible for providing support to my customers?
You as the reseller will be responsible for providing support to your customers. BeeHosting will provide you, the reseller with support 24/7 via e-mail, live chat and telephone. You will also have access to our extensive Knowledge base, video tutorials & more.
Will you transfer my websites from my existing web host? Is there a limit?
BeeHosting offers customers that are transferring from another web hosting provider our free migration service. There is no limit of cPanel accounts under your Reseller Hosting account, that can be transferred.
How do I automate the management of my clients?
BeeHosting includes WHMCS which is a web hosting billing system that will help you manage, automate and invoice your web hosting customers. You will be able to integrate into cPanel/WHM, eNom & payment systems such as PayPal, 2Checkout, Bank Links of Baltic Banks, etc.
How do I transfer my Web pages to your server?
When you transfer an existing Web site to our servers, the best way to handle the site content is for you to make sure that you have a copy of the Web site files on your own computer, then publish the files to our servers. You have to upload your website files via FTP (File Transfer Protocol). We have a built-in FTP File Manager that you can access via cPanel (hosting control panel). However, if your files are larger than 25 MB, we recommend using the tool FileZilla, which works with Windows®, Mac®, and Linux® operating systems, or another third-party FTP client. For more information, see Uploading Files to Your Website (FTP) in our knowledge base section. This makes sure that you have your own copy of the files and that you know how publish any changes you might need to make in the future.
Can I host multiple domain names with my hosting account?
ou can add domain names to any type of hosting account. However, what you can do with additional domain names depends on the type of hosting account you have. By hosting more than one domain on a single hosting plan, you essentially get a powerful hosting solution that you can use for several web pages, without any hassles.
If I already have a website, can I transfer it to your web hosting?
Moving your website to BeeHosting is a simple process. If you have access to your existing website files, you can upload them through our Hosting Control Center (cPanel file manager) or via an FTP client. If you don't have a current copy of your website, you should be able to request one from your current website hosting provider. If you have any questions along the way, our 24/7 support team is here to assist you. We can help you determine the best method for transitioning your website to a Beehosting account.
What control panel do I get with my hosting account?
cPanel comes with all of our shared hosting packages, giving you full control of your website through your web browser. cPanel is the #1 control panel worldwide, and it's included free with all accounts. cPanel is a Linux-based web hosting control panel that provides a graphical interface and automation tools designed to simplify the process of hosting a web site.