Windows KVM — virtual private server with Windows ОS.
Windows KVM provides a large number of features and functions. Windows KVM allows you to work via remote desktop with a familiar interface in Windows OS.
When arranging work via RDP (remote desktop), you can manage programs and documents from any place and device: from work, while you are on a business trip, from home, from a laptop, a tablet, or a smartphone.
All your data will be located on a remote virtual machine, which you can always access if connected to the Internet. Full access 24 hours a day and connection to a high-speed channel are the main advantages of a KVM with Windows.
Remote Desktop Connection Server also provides a flexible and scalable solution for managing virtual desktops and applications. It can support multiple remote sessions and can be integrated with other Microsoft technologies.
Windows KVM Servers from Estonia

Windows KVM Servers

Mėnesio mokėjimo sutartis
Server name
vCPU
RAM
Disk
Normal price
Discount
Setup
Windows KVM Servers with Dedicated CPU

Mėnesio mokėjimo sutartis
Server name
vCPU
RAM
Disk
Normal price
Discount
Setup
Get complete freedom with Windows KVM.
Incredibly fast server and minimal delay are the key features of the KVM server technology.
Attālā darbvirsma ar Microsoft Windows
Virtuālais privātais serveris KVM ar windows operētājsistēmu ļauj attālināti pievienot un pārvaldīt galddatorus ar drošu piekļuvi, izmantojot VPN un RDP.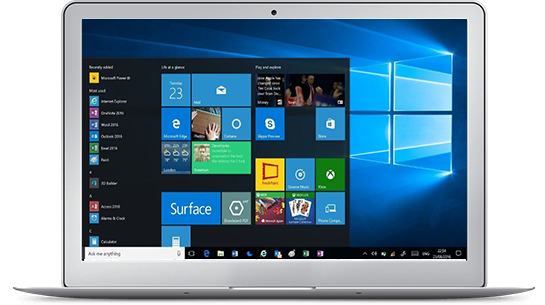 Virtuālais privātais serveris KVM ar MS windows operētājsistēmu
Vai jums ir nepieciešams stabils un rentabls virtuāis serversi ar MS windows? Jūs varat viegli pasūtīt un pārvaldīt to no klientu paneļa, neizmantojot dārgo laiku. MS windows instalēšana ir automātiska un ilgst ne vairāk kā 15 minūtes. Varat arī no jauna palaist iekārtu vai pārinstalēt OS no klienta paneļa.
KVM mākoņa serveris
Serveri 2008 vai windows serveri 2003. Jūs varat arī instalēt savu OS, nodrošinot mums .iso attēlu, kuru mēs izveidosim, lai varētu instalēt: windows XP, windows 7, windows 10 vai jebkuru citu OS pēc jūsu izvēles.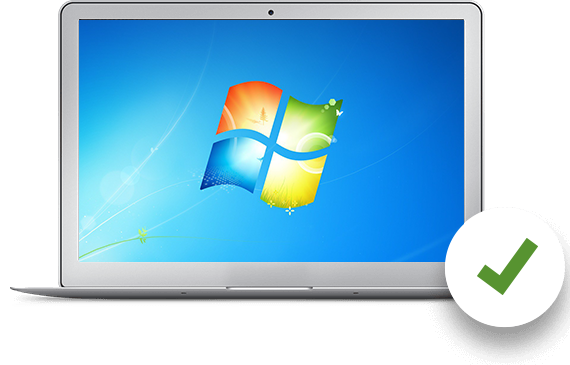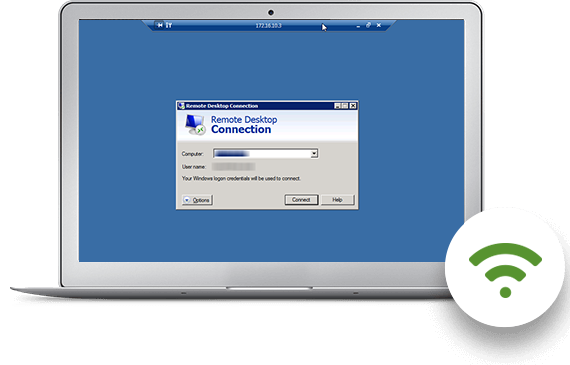 Piekļuve, izmantojot attālo darbvirsmu RDP (attālās darbvirsmas protokols)
Pasūtot no mums virtuālo privāto serveri, jūs varat pārvaldīt serveri, izmantojot RDP, mūsdienīgu administrēšanas paneli, servera uzraudzību 24 stundas diennaktī un profesionālu palīdzību no mūsu tehniskā atbalsta.
WINDOWS Operating Systems for the server
Windows Server is the best option for consumers. It is a server operating system that meets the requirements of reliability, functionality, performance, and upgradeability. All these aspects allow us to speak about the product popularity in the IT market all over the world.
With dedicated server from Beehosting, you will get your own system on Windows Server 2016, En Windows 2012 R2, En Server 2008 R2, Windows Server 10, 8 and 7. You can choose between six OS versions.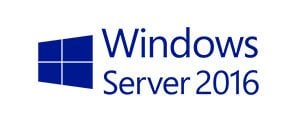 Windows Server 2016 R2 has many more functions than previous versions of this OS.
Block-level synchronous storage replication is supported with geo-dispersed clusters support.
A virtual network controller is used to simultaneously manage physical and virtual networks.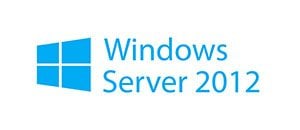 This version of the server OS includes the possibility to work with the address space, an improved user interface along with enhanced security features.
The 2012 server version has the following features: Modern UI user interface, 2300 Windows PowerShell cmdlets, more advanced Task Manager.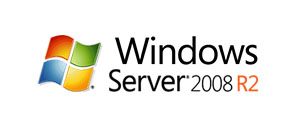 Windows Server 2008 R2 is an excellent option for those server users who plan to install and configure the services, required for web hosting, namely: a web server, MySQL, PHP, Perl, and so on.
This server operating system is also suitable for connecting to a remote desktop and running applications that are necessary for work (MS Office, 1C, Forex trading applications). Windows OS on VDS allows installing game servers.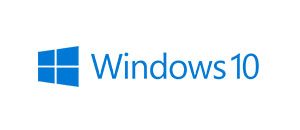 Windows 10 is multifunctional: the OS is comfortable in use both on a stationary PC and on mobile platforms.
Choosing the tenth version, you get a wide-profile and stable operating system with a wide range of functions and additional configurations.
Windows 10 is the most popular operating system which gets only better with every day.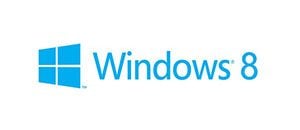 Windows 8 allows deleting remotely all data. With this function, one can introduce the monitoring of soft content classification at enterprises.
One can divide the content, necessary for internal use only, and encrypt it. As soon as an employee is dismissed, all data can be deleted immediately. This function is useful for those enterprises that allow employees to use personal devices for work.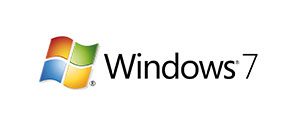 Windows Server 7: most users prefer the seventh OS to manage the virtual machine.
Windows 7 has:
familiar design and convenient location of all options;
recovery center and stable performance;
light software that does not create load for a processor.
Windows 7 retains the Windows Aero graphical user interface and visual style introduced in its predecessor, Windows Vista, but many areas have seen enhancements.
Visi mūsų planai apima
Paruošti diegimo šablonai
lengvai naudojamas valdymo skydelis
Paskutinės kartos serveriai
Duomenų saugojimo saugumas
Virtualaus serverio izoliacija
99.9% veiksnumo koeficiento
30 dienų pinigų grąžinimo garantija
24/7/365 Kokybiškiausias aptarnavimas
Biežāk uzdotie jautājumi – jūsu jautājumi, mūsu atbildes!
Virtual private server with Windows ОS.
A virtual private server with Windows OS is a virtual machine for work that provides a large range of features and functions. Let's analyze what you can get renting a KVM from us, as well as the possibilities, rendered by the Windows server OS.
Kādus serverus jūs izmantojat manas web vietnes izvietošanai?
Mēs izmantojam krātuves Supermicro virtuālo infrastruktūru. Katrs komponents pilnībā rezervējas no barošanas avota līdz tīkla kartei un augsta ātruma SAN, piešķirot nepārtraukta darba bezprecedenta laiku, veiktspēju un drošību. Rezultāts? Katru mēnesi 100% nepārtraukta darba laiks.
Kas ir KVM mākoņa serveris?
KVM (virtuālā mašīna, kas balstīta uz kodolu) ir tehnoloģija, kas ļauj izveidot precīzu fiziskā resursdatora virtuālo kopiju. Katrs serveris iegūst daļu cietā diska vietas, RAM un tīkla karti, kas palielina šādas mašīnas uzticamību. KVM tehnoloģija ļauj jums izveidot pilnīgi izolētu mašīnu ar OS kodolu, kuru jūs varat mainīt un iestatīt atbilstoši savām vajadzībām gandrīz bez ierobežojumiem.
Windows attālā darbvirsma KVM serverī!
KVM ne tikai atrisina jautājumus par vietnes mitināšanu, bet to var izmantot kā attālo darbvirsmu. Piemēram, to plaši izmanto forex platformas, jo windows KVM ļauj viņiem palaist metatrader vai līdzīgu programmatūru. Tas dod viņiem ātru un stabilu piekļuvi dažādām biržām un strādā ar faktiskajiem skaitļiem.
Jūs varat arī organizēt dažādus pakalpojumus, pamatojoties uz microsoft exchange un microsoft sharepoint, uzņēmējas. NET lietojumprogrammas un strādājiet ar microsoft SQL serveriem vai 1C datu bāzēm.
Windows Remote Desktop on KVM server!
KVM with Windows not only ensures websites hosting, but it can also be used as a remote work station. For example, large stock traders use Windows KVM servers, which allows to use the MetaTrader software or similar software and get stable and fast access when working with exchange stocks and real-time numbers. You can also arrange various services based on Microsoft Exchange and Microsoft Sharepoint, hosting for .NET applications or work with Microsoft SQL Server or 1C databases for your company.
Kādu OS varētu uzstādīt Windows KVM?
Ir iespējams instalēt jebkāda veida OS, piemēram: Windows Server 2016, Windows Server 2012, Windows Server 2008 R2, Windows 10, 8, 7.