In this article, we'll take you through seven steps to create personalized URLs for your marketing goals.
1. Login to the Affiliate program.
2. Choose Affiliates.

3. Click on URL Generator.

4. Select the service to which you want to redirect the client.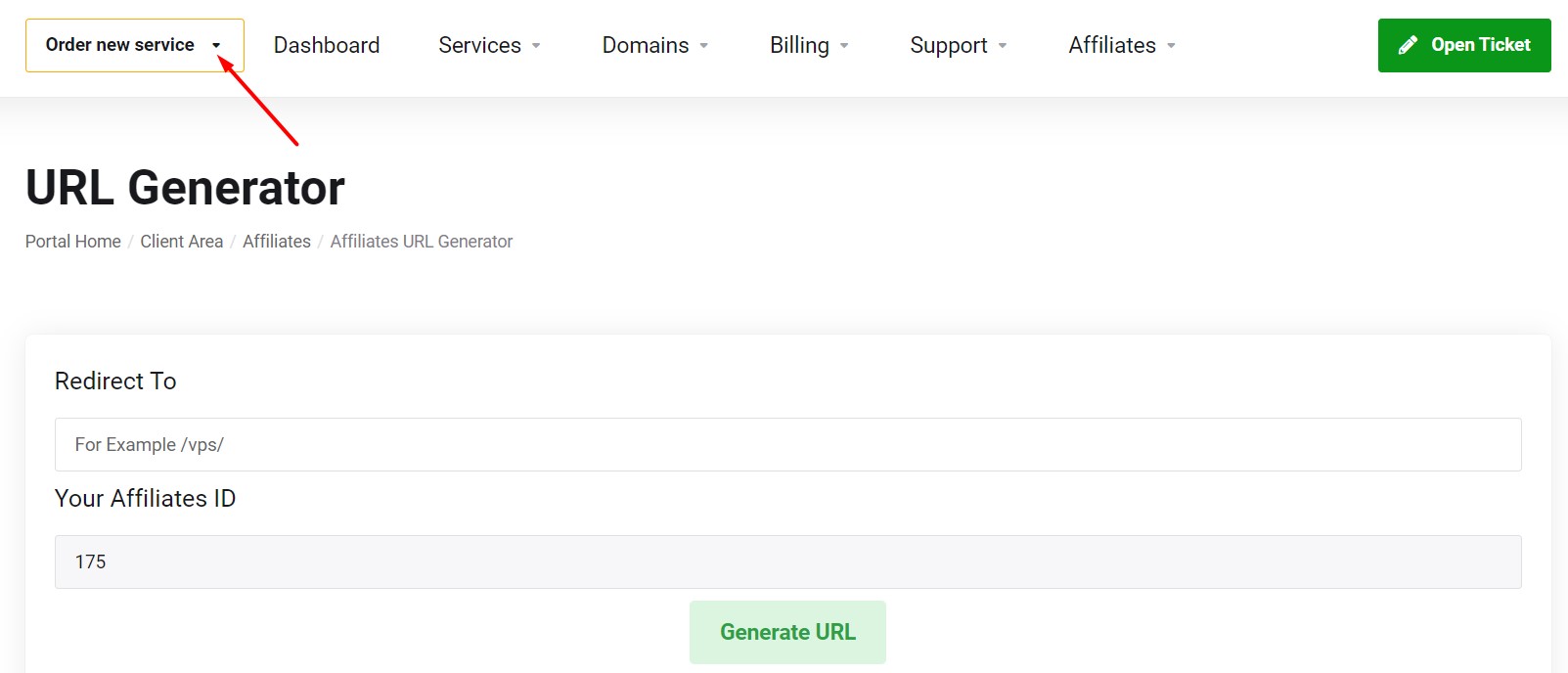 5. Copy the part of the link after the = sign.

6. Paste the copied part into the generator field and click Generate.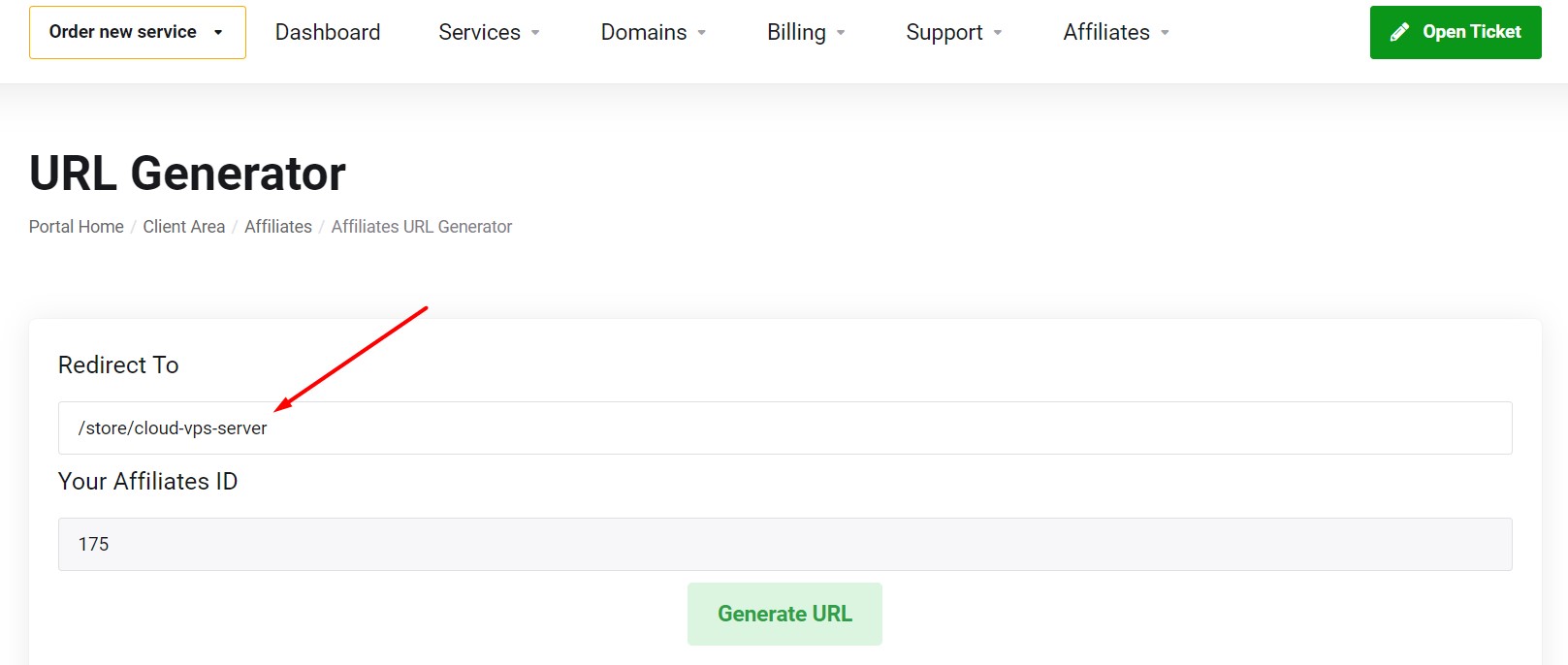 7. An Affiliate link to the service will be generated. This link is not saved in the system and in your client's area. It is generated once and needs to be copied for use in advertising or placement on a website.