If need to increase or decrease your email quota. Here are the easy steps to change email quota in cPanel :
(Increasing the email quota will allow users to store more emails)
Steps :
1) Login to cPanel by accessing the URL https://cpanel.domainname/
2) Click on Email Accounts under the "Email" tab and click "Email Accounts".

3) Search for the Email that you wish to change the quota for.

4) Then choose the selected Email Account -> Manage an Email Account.

5) After that, specify the value that you wish to change in Allocated Storage Space then click Update Email Settings.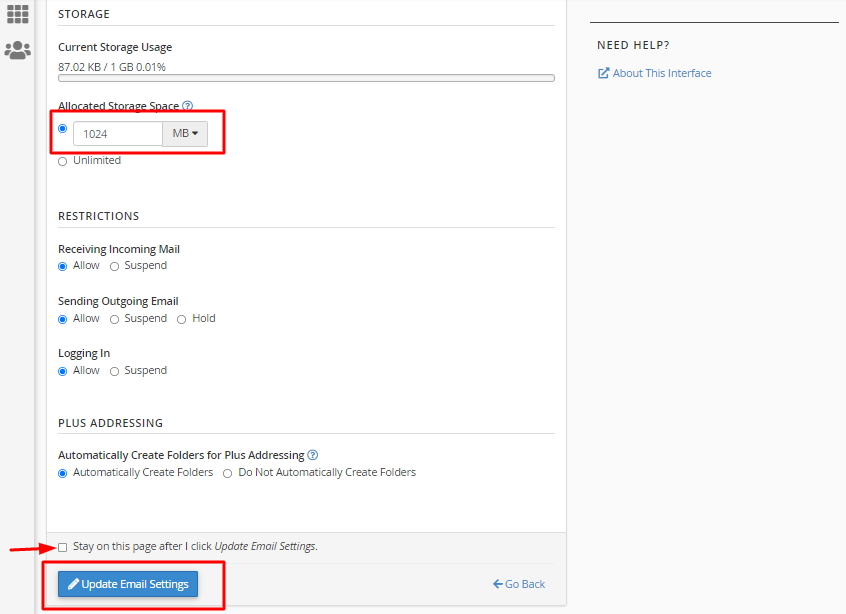 6) Successfully change your quota in cPanel.
Looking for an outstanding cPanel-based web hosting provider? Try our web hosting packages with cPanel