This guide will assist you in restoring the backup created via Softaculous.
To restore a backup follow these steps
1. Login to cPanel.
2. In the Software section find and click Softaculous Apps Installer.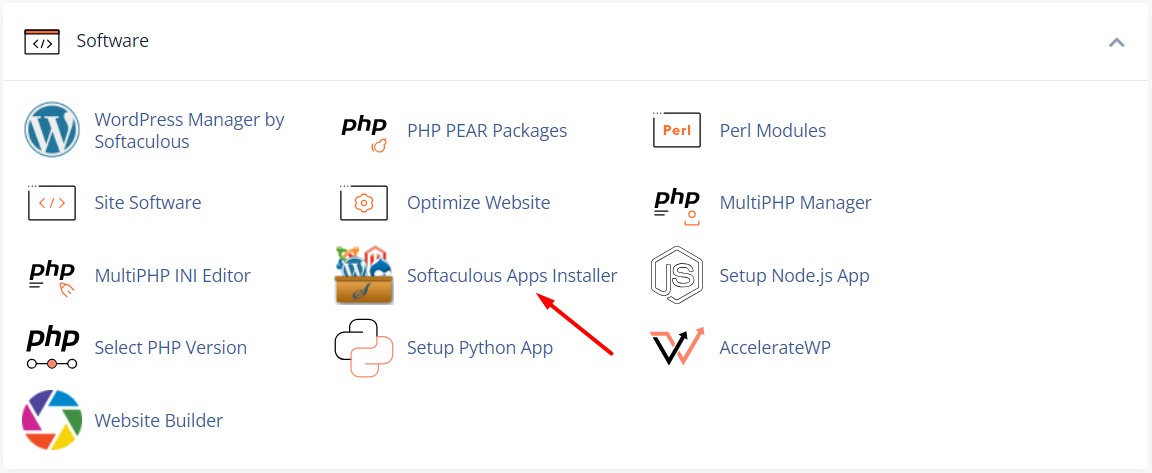 3. Click on the Backups And Restore link to go to the restore Page

4. Click on the Backup that you want to restore.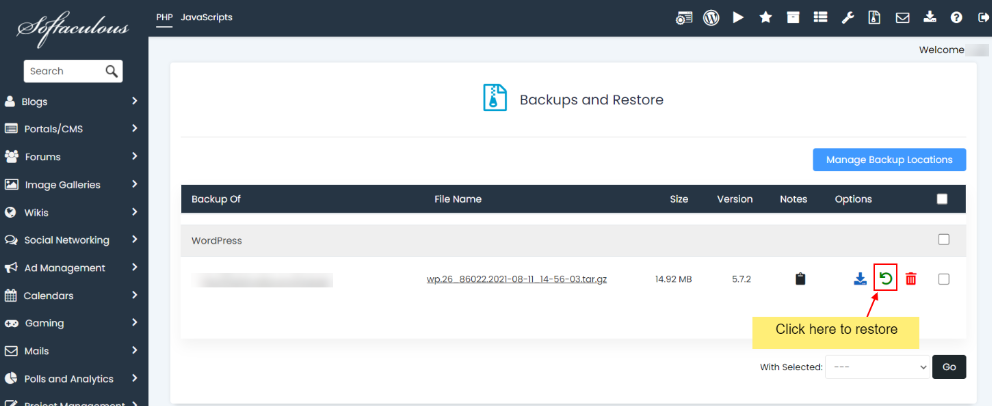 5. Click on "Restore Installation" button to restore the backup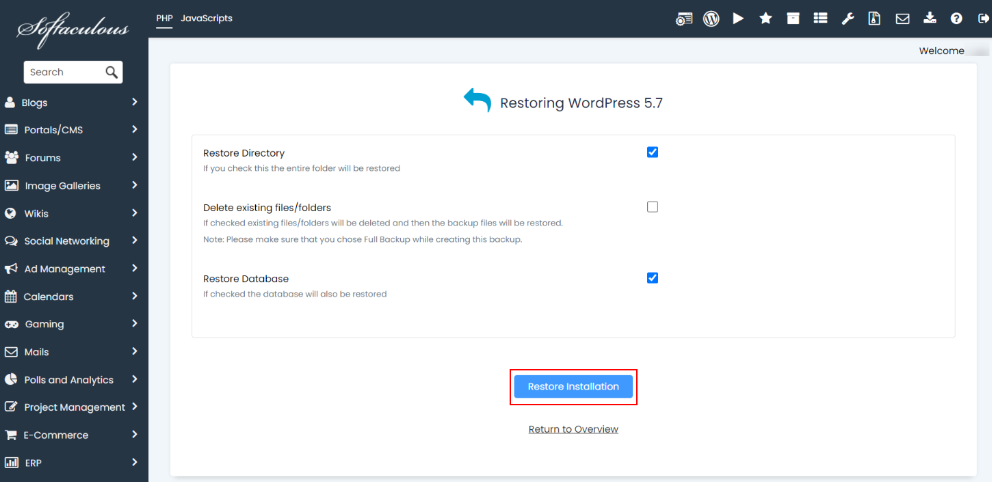 6. Upon the successful completion of the restoration process, you will receive the following message.