This tutorial aims to guide you through the process of installing a script using Softaculous. To illustrate, We'll be using WordPress as an example, a widely used blogging script.
How to install a script
1. Login to cPanel.
2. In the Software section find and click Softaculous Apps Installer.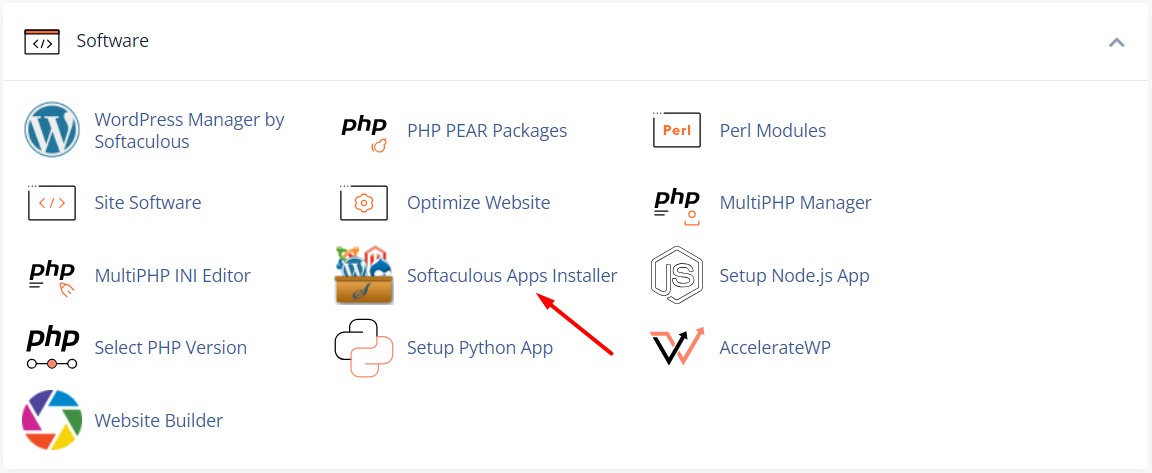 3. Choose a Script.
On the left-hand side, you'll encounter a collection of categories. Select a script from any of these categories, or alternatively, you can opt for a script from the prominent selections listed in the center of the page. For our installation, we'll be choosing WordPress, which falls under the Blogs category.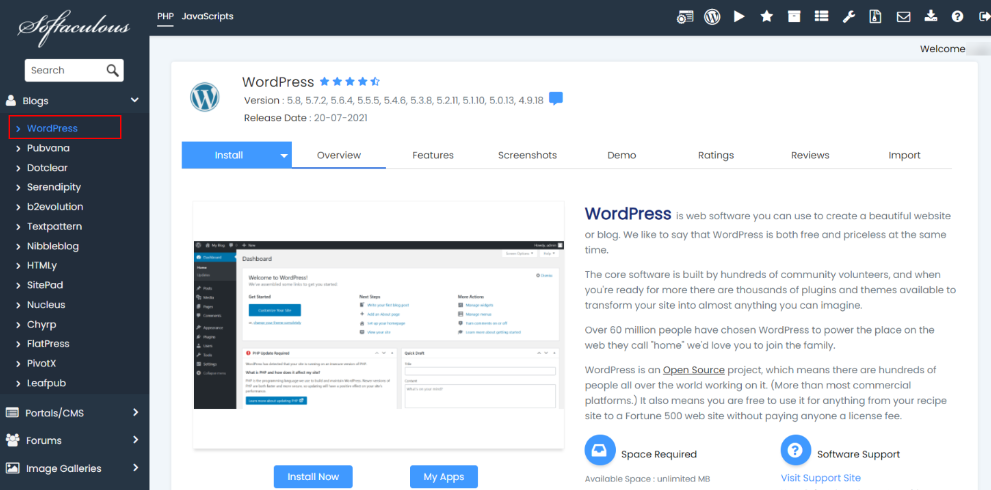 4. Click on the Install Tab.
5. Enter the necessary information, including protocol, domain name, directory, database name, admin login credentials, preferred language, and so forth.
Note : If you wish to install the script on the root of the domain eg : http://example.com please leave the In Directory field blank.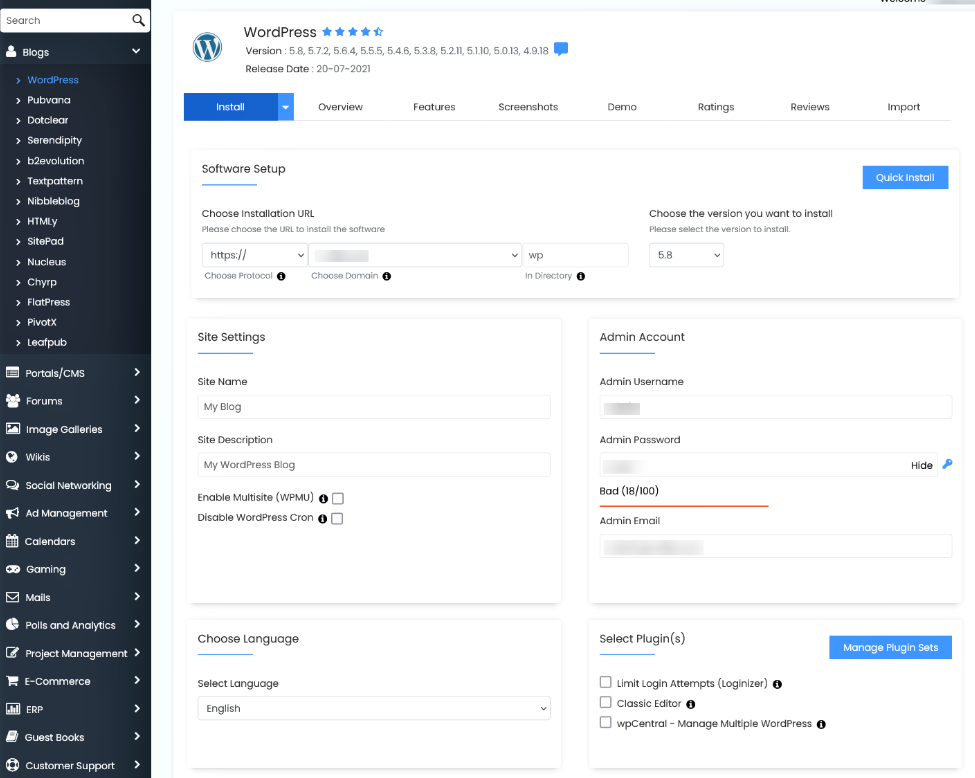 6. After you have completed filling in the details, proceed to click on the Install button, and this action should accomplish the task. Please bear in mind that the duration of installation can fluctuate based on factors like script size and other variables, so your patience is appreciated.
7. Once the installation is finished, Softaculous will provide you with links to access your installation. Click on these links, and they will immediately redirect you to either the site page or the admin homepage, depending on your preference.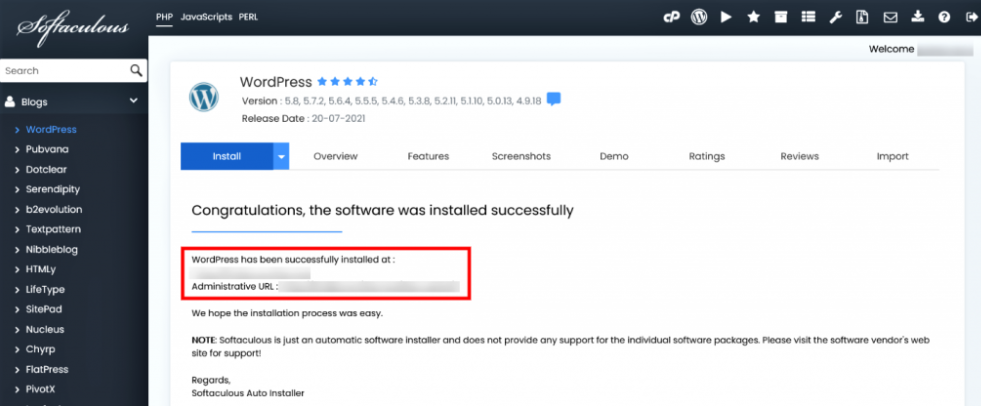 WordPress has been installed successfully.