From this article, you will learn about Microsoft Hyper-V Network Configuration.
Introduction
The Hyper-V virtualization solution from Microsoft is available both as a free standalone product and as a part of the Standard Edition of Windows Server 2008 R2.
When you install the Hyper-V product, the network card is automatically connected with the first virtual switch. In the settings for the LAN connection, only the vSwitch protocol should be active.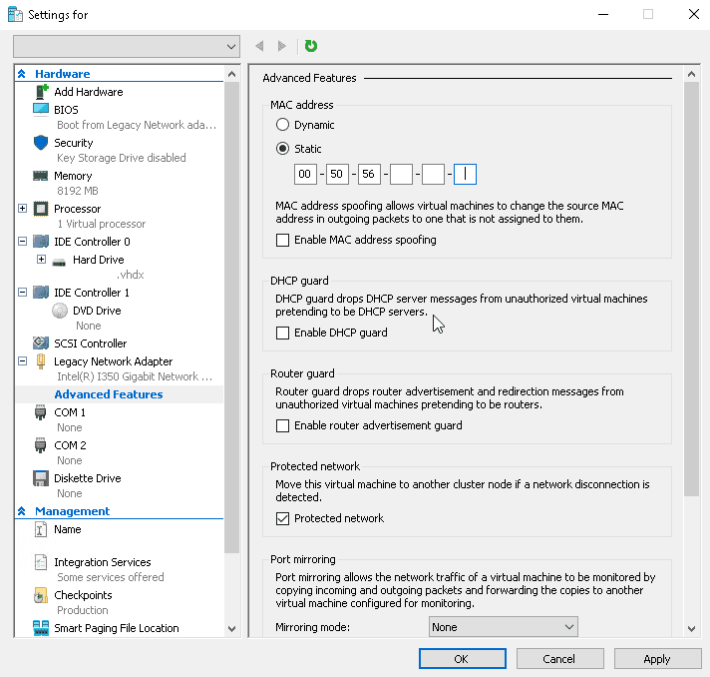 Configuration for single IPs
It is easiest to use single IPs with the help of virtual MAC addresses. You can request MAC addresses on Robot; go to the "IPs" tab of your server. Next to the single IPs, there is a button that you can use to request virtual MAC addresses. You can then enter these MAC address into the VM settings as static MAC addresses of the network card. To boot via PXE, you need to use the 'Older network card' type.