You can manage mail on your domain using cPanel control panel.
Learn more about cPanel and how to use it at https://beehosting.pro/kbtopic/cpanel-hosting-help/
The main mail settings panel looks like this: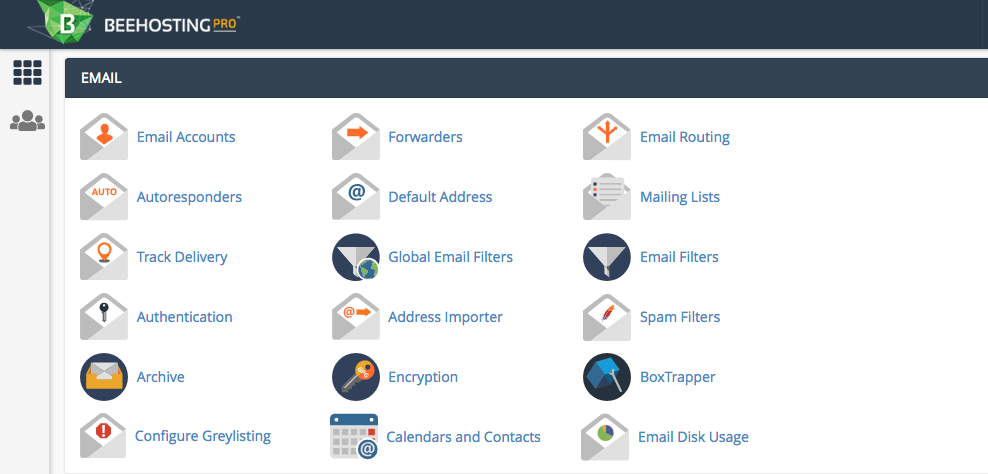 Email Accounts. This subsection allows you to manage your mailboxes: create, delete or edit them.
Here you can forward incoming messages to another mailbox.
MX Record. Here you can add or remove MX records.
This subsection allows you to set up automated replies to incoming mail.
Default Address allows you to set up a primary mailbox for your domain to catch any messages sent to an invalid email address.
Mailing Lists. This provides access to mailing list settings.
Track Delivery allows you to view information about your email account and login attempts.
Global Email Filters. This subsection allows you to manage email filters for your primary email account.
Email Filters. Here you can manage filters for an email address that you specify.
Authentication provides tools to improve your email security.
Address Importer allows you to import addresses or redirects.
Spam Filters. Here you can find SPAM filter settings.
Calendars and Contacts features allow you to set up access to calendars and contacts on personal devices.