Q : How do I password protect a directory/folder on my website?
Answers :
1) Login to your Control panel
2) In Files, choose "Directory Privacy".

3) Click the icon to open a folder. Click the name to select a folder.

4) Click on the name of the folder to bring up the Security Settings screen.

5) Check the box for "Password protect this directory" and enter a name for your protected directory.

6) Click save
7) Go to Create User
8) Type in your username and password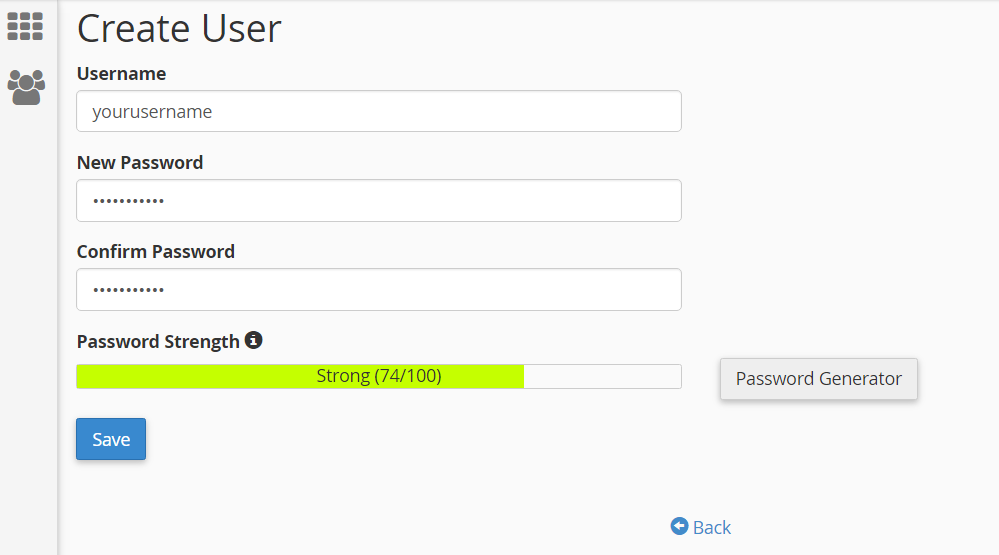 9) Click save
Once you're done, you should see your username under the list of authorized users.
Repeat the last step for any extra usernames you would like to add.
Also, any information or links under the folder you password protect will ask you for the password again.
Note: Set a password to protect certain directories of your account. When you enable this feature, a user that tries to open a protected folder will be prompted to enter a username and password before they can access your content.
Looking for an outstanding cPanel-based web hosting provider? Try our web hosting packages with cPanel