The following article describes how you can use additional single IPs conjunction with Hyper-V for virtual machines.
With Hyper-V. you can only do this can by using virtual MAC addresses. You can get a MAC address for each additional single IP in the client's area.
Roles and Features
The required roles and features are:
You can install these with the Server Manager using the Add Roles and Features.
During the installation of Hyper-V, you need to create a virtual switch with the physical network card.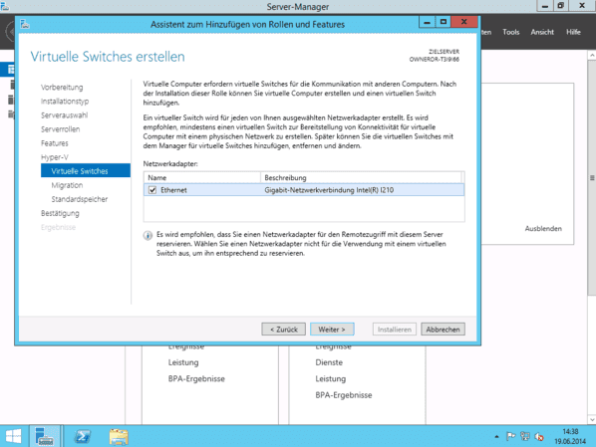 Creating a virtual switch
NOTE: This step is only necessary if, during the installation of Hyper-V, you have not already created a vSwitch.
Open the Hyper-V manager and, within the manager for virtual switches, add an external virtual switch and select the option Allow sharing this network adapter with the management operating system.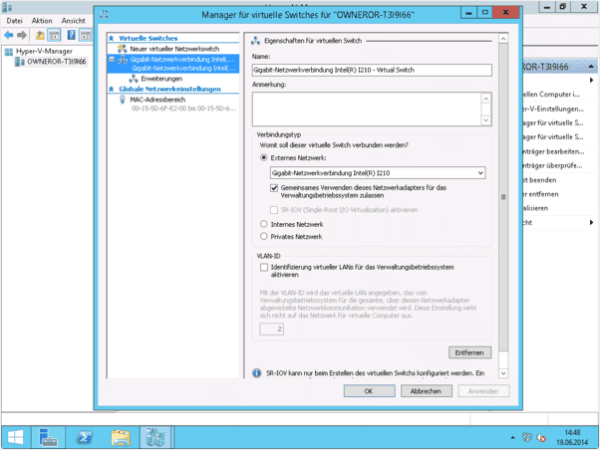 Hyper-V
Create a new Generation 1 virtual machine.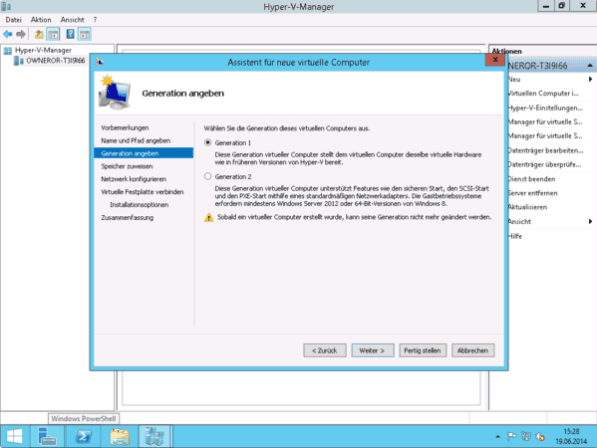 Via Settings, remove the automatically added network card.
Via Add Hardware, create a new legacy network card and connect it with the internal virtual switch.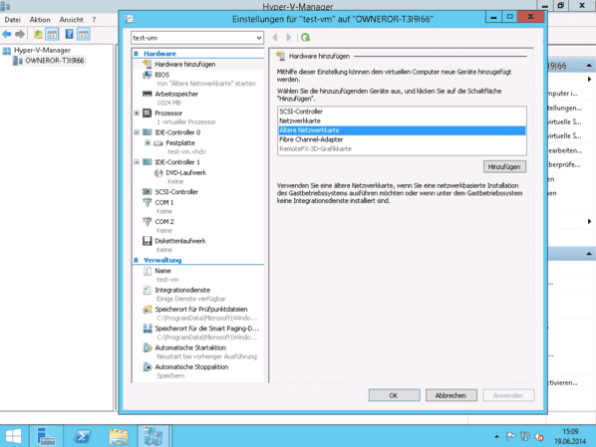 Under Advanced Features, statically enter the virtual MAC address.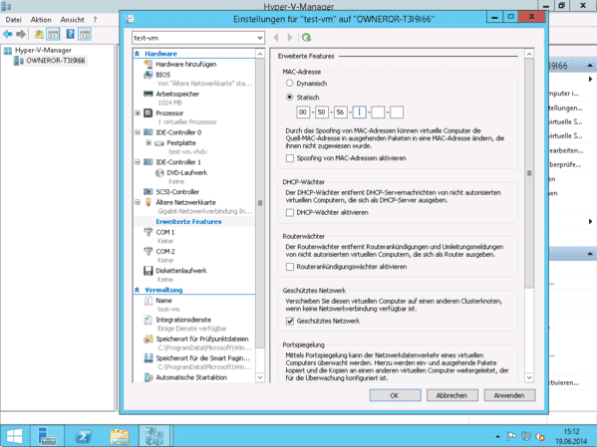 Start the virtual machine and test PXE boot.

If you properly configured everything, the PXE boot menu (blue logo) should now appear.